Attackmonkey.co.uk
Tip top web development services and consultancy from up north
Home > Services
Services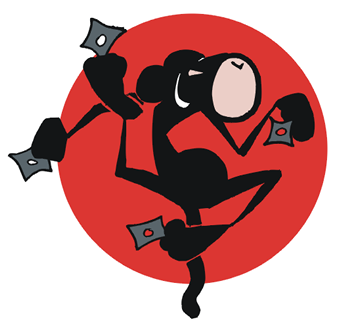 There are a number of handy web based services that I can offer, from actual web development, through testing, project management and SEO optimisation. Below I've summarised the main services that I offer, you can read more about each of the services on the dedicated pages.
If you'd like to find out more about any of the services that I offer, or if you're interested in using me for a project, please get in touch.
Web Development:
Need a website, intranet or web based system building? I can help! With over 10 years experience in many of the major web technologies, I can build you the site you're after! Read more...
Consultancy:
Not sure if you're getting the most out of your website? Think you could be using shiny new technologies, but you're not sure how? I can help advise you on how to make the most out of the web and how to make the best use of the services and platforms that are out there. Read more...
Testing:
No one likes it when their shiny new website breaks, or people start bitching that it doesn't work in this or that browser. I can help! I provide testing services for all areas of website development, from functional testing, to browser testing, security testing, and accessibility testing. Read more...
Outsourced Development:
If you don't have a web development team in house (if you're a print design agency for example), I can help. I can work with your team, help you deliver projects and attend meetings etc, as if I were a part of your company. Read more...
Project Management:
If you don't have the skills in-house to manage a web project, or you're not not sure how to go about it, I can help. I have experience in pitching for, planning, building and delivering projects from simple websites up to larger (6 figure) projects. Read more...
Mentoring:
If you don't have staff skilled in things like .Net or Umbraco, I can help. I've run teams of developers from small to large, and have experience in helping get more junior developers up to speed. Read more...
SEO Optimisation:
Making sure your site ranks well and can be easily found on search engines is important, whilst I don't provide the services of a full on SEO shop, I can help you to optimise your site so that it has a better chance of ranking well. Read more...