Attackmonkey.co.uk
Tip top web development services and consultancy from up north
Home > About
About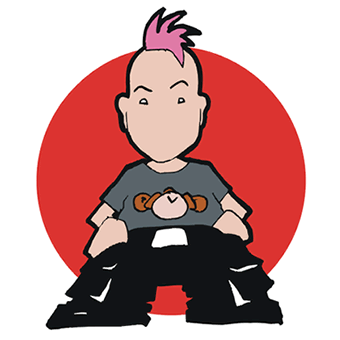 My name is Tim Payne, I'm a freelance web developer, and I'm based in the north of England. I've worked in the web industry for over 15 years.
I started off back in the heady days when CSS was a bad joke and the main browsers were IE and Netscape. I began in the industry as a lowly HTML monkey and tought myself ASP and SQL Server, working as a web developer for a few years, before becoming team leader for a small team of web devs. I worked with a number of Leeds based agencies (mostly creative shops), where I was lucky enough to work with some pretty big name clients such as Microsoft, Orange, Sun, Disney, Buena Vista Home Entertainment, Nickelodoen, Oracle, Citrix, Heinz and the 6 Nations Rugby tournament.
Eventually I decided to go it alone as a freelancer, providing freelance web development and consultancy services to both creative/web agencies and clients directly. I've been freelancing now for just over eight years, and in that time I've worked with agencies and clients all over the country.
My core skillset is mostly Microsoft based, these days the bulk of my work is ASP.Net/SQL Server related. I have excellent HTML/CSS skills as well as a decent understanding of JQuery for user interfaces. I'm familiar with a lot of different types of site development from content managed sites to ecommerce sites. I am also skilled in open source web languages as well, such as PHP and MySQL.
I'm passionate about what I do, and I'm active in a number of development communities. I'm also a Level 2 Umbraco Certified Developer.
I can provide a number of web development services, as either an in-house freelancer or remotely. While I'm based in the north of England, I'm happy to travel for work if need be. Get in touch with me if you'd like to use me for your work.
Core Skills
I am skilled in a number of web technologies, but the following list represents my core skill set.
ASP.Net (C#)
SQL Server
HTML/XHTML
CSS
Javascript/JQuery
PHP
MySQL
Umbraco
Wordpress
IIS
XML/XSLT
Website Accessibility
Website Security